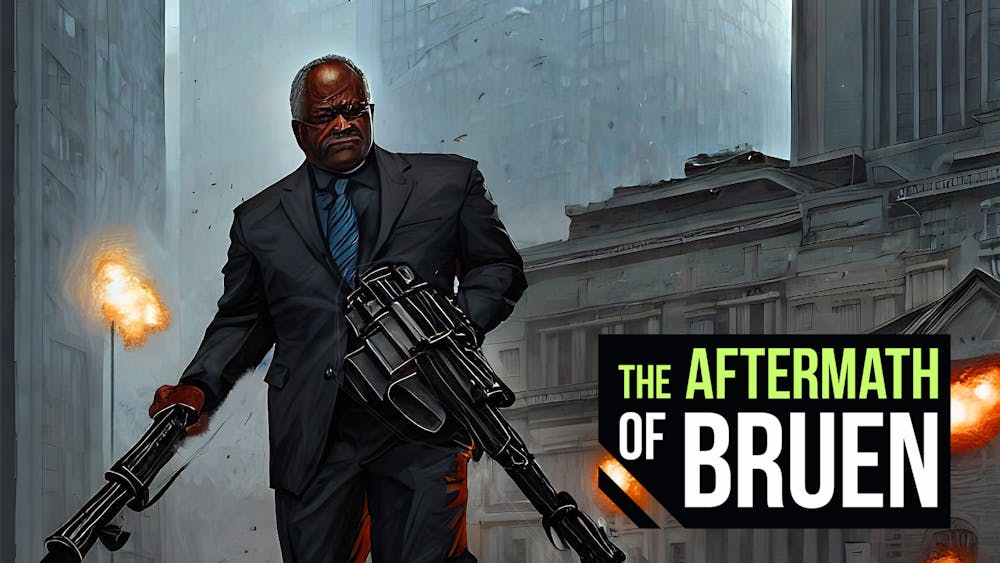 We have just come out of a fierce political season leading up to the 2022 Midterm elections, and you didn't get any political newsletters from T.REX ARMS about it. There were a few podcast discussions of election topics, but in general, we are far more interested in the political action of a legislative session than the political posturing that swirls around election seasons.
However, some of the most important political actions of 2022 didn't come from the legislature; they came from the Supreme Court. Dobbs v. Jackson Women's Health Organization overturned Roe v. Wade, West Virginia v. The EPA limited the authority of Federal Agencies, and NYSRPA v. Bruen dealt a crushing blow to both past and future gun control policies.
While the initial Bruen decision was directed specifically at the unconstitutionally restrictive concealed carry policies of the State of New York, it immediately set a precedent that would also apply to other "may issue" states like California, Connecticut, Delaware, Hawaii, Maryland, Massachusetts, and New Jersey. To avoid falling afoul of this new legal precedent, these states needed to change their laws. Some did, and some are facing lawsuits for not doing so.
More importantly, the Bruen opinion, authored by Clarance Thomas, lays out a new test for existing and future gun laws. It reaffirms the need to bring everything back to the Second Amendment, which states that gun rights shall not be infringed, and goes on to says that any legal restrictions on gun ownership must have existed in founding-era laws to be legal. For a more detailed legal analysis on this test, listen to our interview with gun-rights lawyer Matt Larosiere in this podcast episode.
The Bruen decision was handed down in late June, but it has already had a major effect on gun laws and enforcement across the nation. This article from The Trace lists many examples of state policy changes (such as New York State's brand new "Concealed Carry Improvement Act") and a boatload of legal cases that have already been decided using Bruen's new precedent (including rulings that have struck down most sections of that "Concealed Carry Improvement Act").
And these victories aren't limited to carry freedoms; there are similar rulings and policy changes in cases related to rifle features, magazine bans, and serial numbers… and that's all in the last five months. There are a number of pending cases and future opportunities as well.
For example, here in Tennessee, several legislators have previously been hesitant to pass really hard-hitting gun freedom laws, fearing to attract federal lawsuits. But with the legal precedent established by the Bruen decision, and the precedent of all of these significant gun cases, it is clear that we should now welcome such federal lawsuits. These judicial victories should make a significant impact on legislative action next year.
We are looking forward to it.